Orders
Where is my order ?
As soon as your order is shipped, you will receive a tracking code from the relevant parcel service.
In which countries can I have my order shipped ?
We ship our products (except those of the Thalion brand) worldwide.
For non-EU countries, we deduct the German VAT on products and shipping costs. Any customs duties and local VAT must be paid by the importer.
For further information please click on the following link.
How can I return my order ?
We hope that we were able to complete your order to your full satisfaction. Should you still have reason for complaint, you can of course return the item within 14 days.
Always return individual items to us complete and in their original packaging. You can find all information about returns here.
How can I cancel my order ?
You can not cancel your order yourself. If the order has not yet been processed, you can inform us by email (at info(at)kosmetik4you.de) so that we can cancel the order manually.
Can I have my order gift wrapped ?
In the shopping cart you have the possibility to choose a gift wrapping. This costs you 1€ extra.
Payment
Which payment methods does Kosmetik4You.de accept?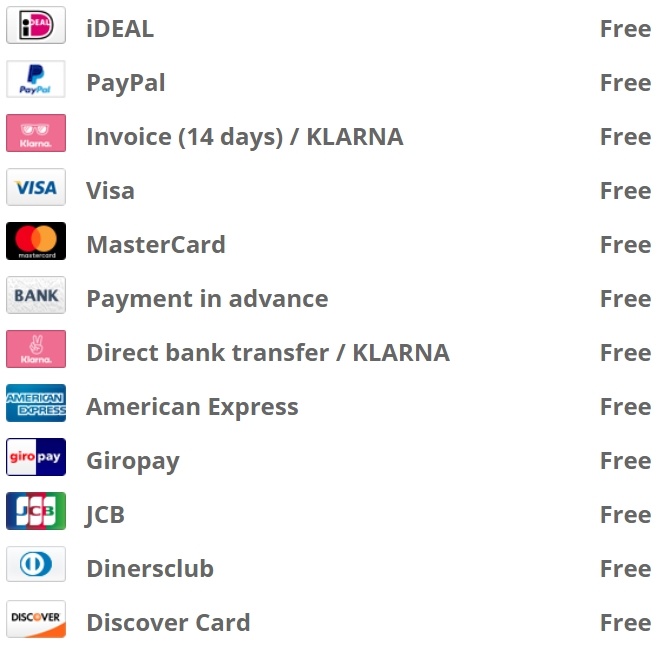 How do I redeem my discount code ?
In the shopping cart you will find the field "Discount codes". There you can only redeem one discount code per order.

What can I do if my payment process is aborted or failed ?
If you should decide once during a payment process for another payment method, you can decide under your customer account in the area [My orders] for another payment method.
Should your payment process fail due to technical reasons, please contact our customer support via e-mail to info(at)kosmetik4you.de or phone +49 (0) 911 931 694 90.


Customer account
I have forgotten my password, what do I do now? How can I change my password ?
To change your password you have to login with your customer account. Click on "User Account Information" under the menu item My Account. There you will find the option "Change Password".
If you have forgotten your password, you can reset it
here. 


Newsletter
How can I unsubscribe to the newsletter?
If you want to unsubscribe from the newsletter you have two possibilities:
In every newsletter email there is an unsubscribe link at the bottom. If you click on this link you will not receive any more newsletter emails from us in the future.
If you have a customer account you will find a submenu item "Newsletter" in the menu "My Account". If you uncheck "General Subscription" you will not receive any more newsletters. 

How can I contact Kosmetik4You.de ?
If you have a user account you can post a ticket under "My messages" which will be processed immediately by one of our employees.
You can also contact the following e-mails: info(at)kosmetik4you.de
For urgent matters you can contact the following number: +49 (0) 911 931 694 90