The Thalion active ingredients from the heart of seaweed
The beauty secret of Thalion is in the salt water and the algae. They are in perfect symbiosis with our skin. The minerals and trace elements from the sea spread evenly through the body by osmosis and promote oxygen supply and cellular communication. These incredible parallels enable the skin's dynamic balance to be maintained and all the nutrients vital for healthy skin to be absorbed. The unique processing and extraction methods allow Thalion laboratories to include all the active ingredients from the sea in the highly efficient skincare products.
Nature is our source that keeps everything in balance. The sea is an extraordinary garden of our memories and history, a medicinal miracle: the marine algae absorb the nutrients of the water and transform them into new substances with incredibly fantastic properties. Our cells share many of the original characteristics of the sea. Through cell osmosis, our body absorbs everything we need to revitalise us. We feel strengthened and invigorated afterwards.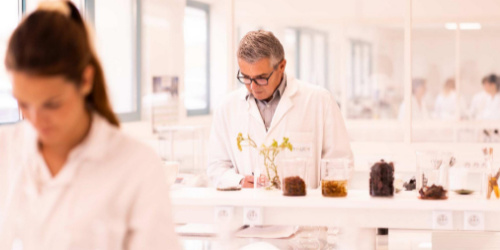 In Brittany, France, seaweed is carefully harvested in the UNESCO World Biosphere Reserve of Lake Iroise, for Thalion's laboratories. The seaweed is processed within 24 hours of harvesting, so all the power of the valuable ingredients is retained. This unique knowledge of harvesting allows the original quality of these precious plants to be preserved and blended into new compounds. The high concentration of mineral salts, trace elements, vitamins and amino acids in our seaweeds, infuse our products with the power to bring forth beauty and well-being.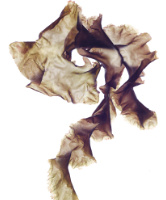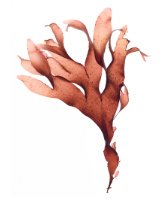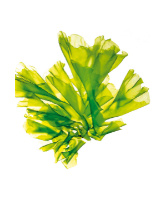 Océosomes: These microbeads store the active ingredients from the sea to release them at the heart of the skin cells for enhanced benefits.
Thalasso Oligo: This partially desalinated seawater concentrate is rich in magnesium, minerals and trace elements from the sea to regenerate and revitalise the skin.
Thalisource: This polysaccharide and oligosaccharide concentrate from brown algae forms a veritable protective film that leaves the skin pleasantly supple and provides it with extra moisture.
Oligosource: This oligo-carraghenan concentrate provides a soothing and anti-ageing action by stimulating collagen synthesis.
Sébosomes: This biomimetic medium of algae extracts is specially formulated to normalise sebum production and create a clear complexion.
Laminaria Concentrate: The highly concentrated and 100% natural algae extract enables unparalleled remineralisation and shaping of the silhouette.