The effect of CBD
First of all, a brief explanation of the difference between CBD and THC: Who speaks of CBD, does not mean the intoxicating THC. A hemp plant has hundreds of other so-called cannabinoids in addition to THC. The CBD contained among them, unlike THC, does not make you "high" and yet has a soothing effect on the skin and is therefore considered a miracle cure in cosmetics.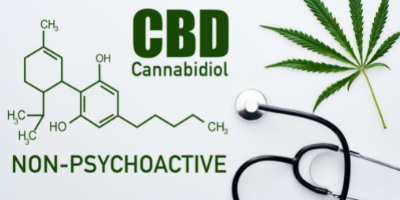 CBD is becoming increasingly popular in cosmetics, because the valuable ingredients can be absorbed through the skin. Due to its anti-inflammatory properties, CBD cosmetics are said to be particularly suitable for problematic skin or for people with skin diseases. The properties of CBD at a glance:
supports rapid skin regeneration
soothes inflammation and itching, especially with acne psoriasis and dry skin
slows down the aging process of the skin
contributes to the development of a healthy skin barrier
helps against joint pain, cramps and sore muscles
CBD is especially commonly sold in cosmetics in the form of CBD oil, but other popular forms include creams, balms, and even shampoo.
CBD products can be used for daily care and are useful not only for therapy for skin problems.
Our recommendations